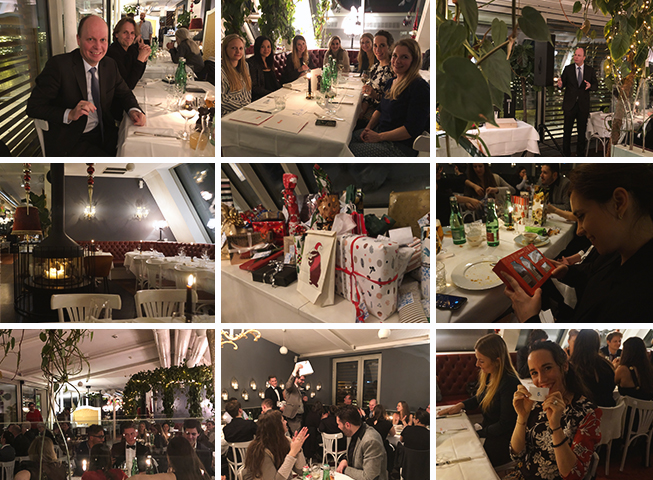 Christmas party 2018
On Tuesday, 18/12/2018 our joint Christmas party took place in the "Grand Ferdinand – Attic" at Schubertring 10-12, 1010 Vienna, Austria.
There was a great atmosphere all evening. At 6 pm we were welcomed with a Christmas punch and once everyone had arrived, the evening started with a Christmas quiz.
From 7:30pm we were spoiled with an excellent 4-course meal. This year there was the surprise of a tombola, which included some nice prizes. During the celebration Harald Oissner, the managing partner of WGA ZT GmbH, gave a speech about the successful year of 2018 and added a few words of praise to every single colleague. As with previous years, after the meal we all had fun with the usual "Secret Santa". After the presents had been unwrapped, a successful evening ended in a relaxed atmosphere.
Now that we're all ready for the upcoming holidays, we wish everyone a Merry Christmas and an equally successful 2019!