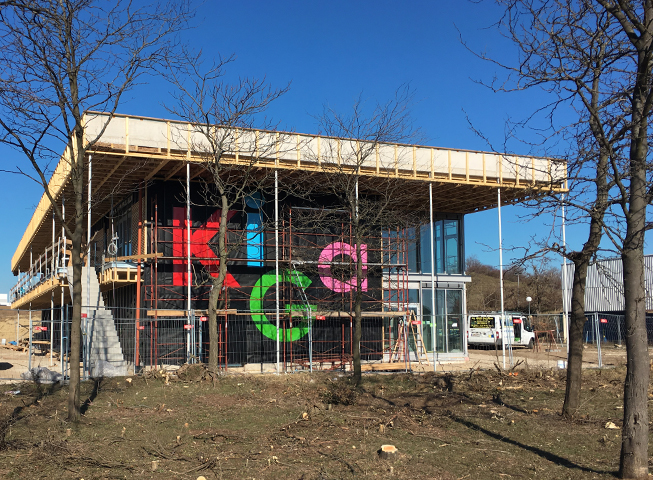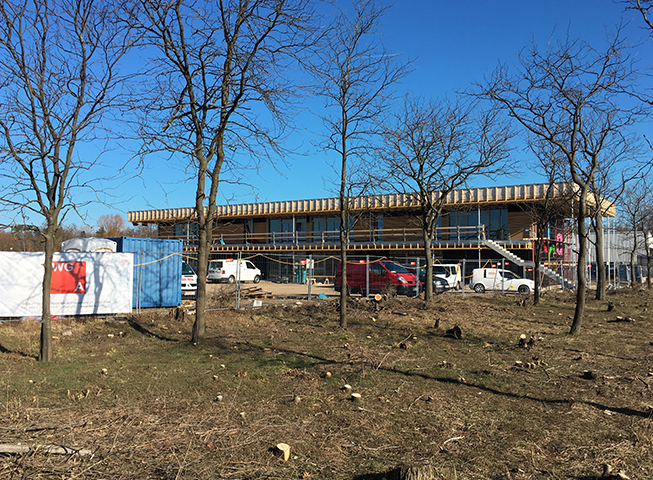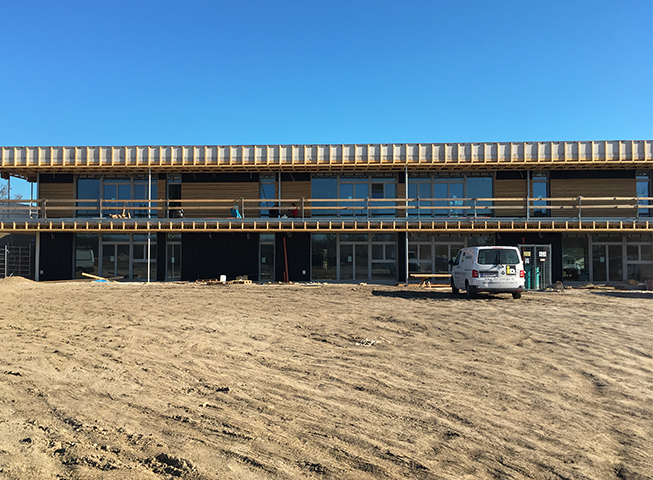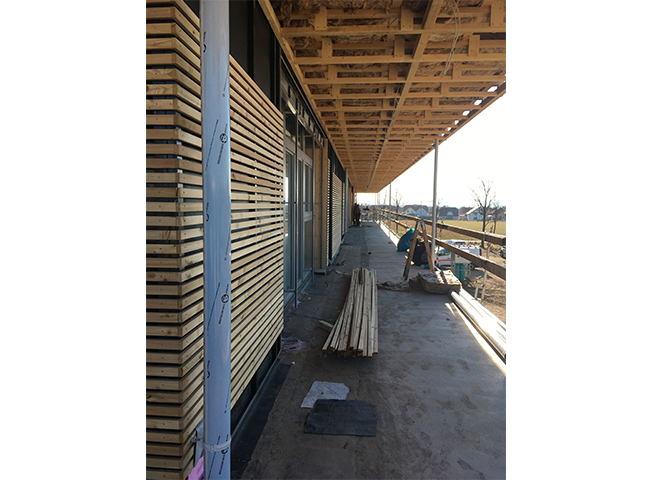 Construction progress Kindergarten Ebergassing 06.03.19
The kindergarten is slowly taking shape and its purpose can already be guessed due to the displayed letters. The wooden facade is presently being assembled and the work in the building is also proceeding rapidly. The tiles in the entrance area are laid and the stair railing is assembled.
Before its completion, the bright, spacious rooms already look extremely welcoming and the excitement of the grand opening is already spreading.