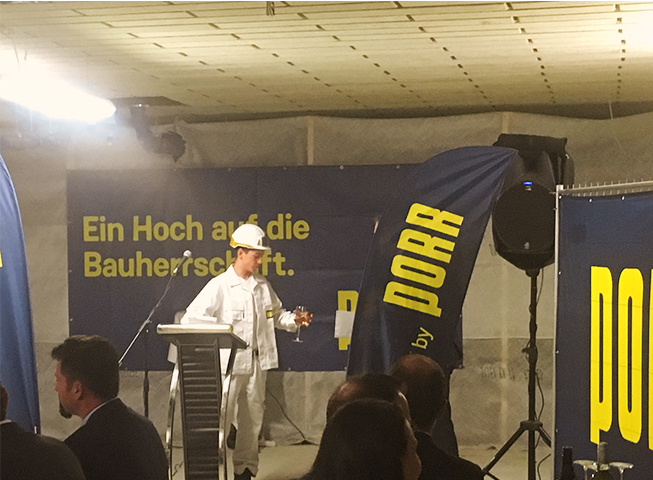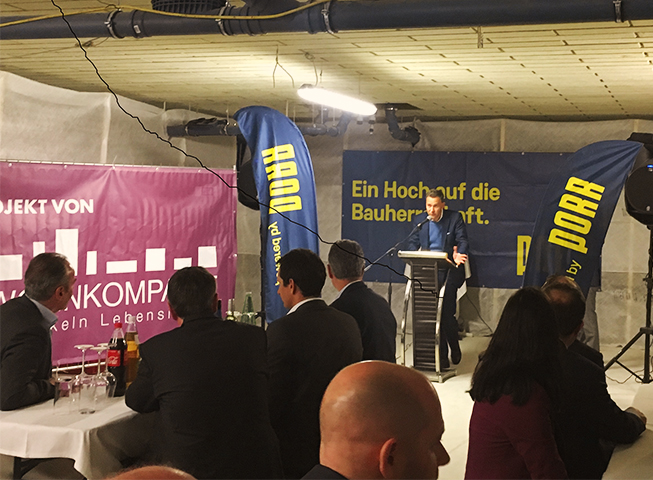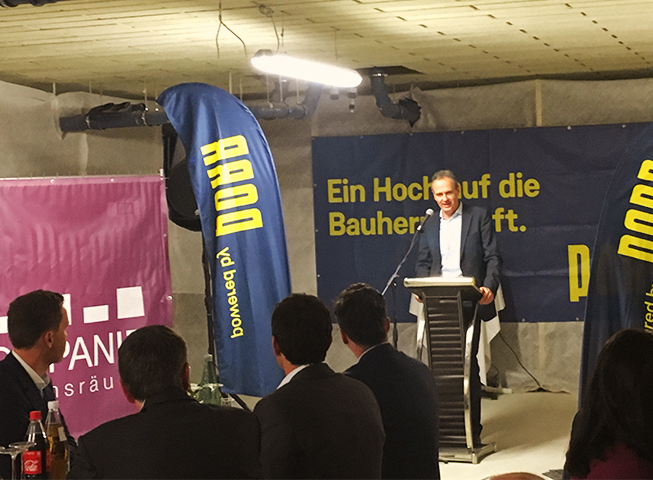 Topping-out ceremony Grundäckergasse II 11.04.2019
The topping-out ceremony was celebrated with a good spirit in the community garage. The representatives of the two building owners DWK and RIKAG and the general contractor PORR AG thanked all workers and planners involved in the project for their outstanding commitment. The sophisticated residential building project now even managed to pass beyond its ambitious schedule, and the overall marketing of the apartments is equally positive.
The buffet was opened after a traditional speech and a broken wine glass and celebrated in a relaxed atmosphere until the evening.