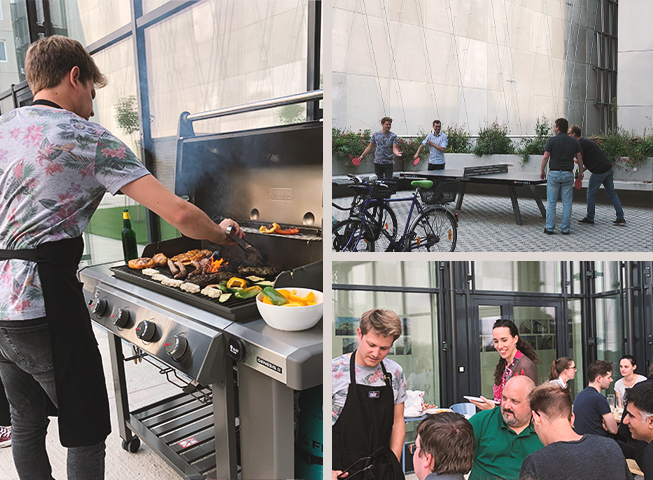 WGA barbecue afternoon 23.08.2019
The summer is coming to an end and so will our barbecue afternoons together. On Friday, August 23rd, 2019 our second to last barbecue party this summer took place.The WGA team got together at 2 pm in the courtyard of the office to spend another barbecue afternoon together. With pleasant summer temperatures and delicious food, we let the second to last week of August end in a cozy atmosphere together. We enjoyed our table tennis court in the garden this time as well when we put our table tennis knowledge to the test playing 1 to 1 games.
Many thanks to our grill master Manuel Wachter, the office team and everyone else involved for the organizing the event and the wonderful food. It was a nice end of the summer week and a great start into the weekend! Surely we will miss this great summer atmosphere in autumn and are already looking forward to the last joint WGA barbecue party of the year this September!