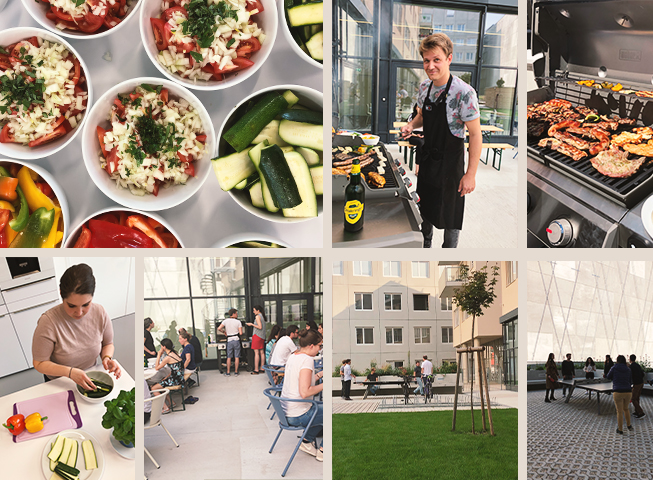 WGA barbecue afternoon 06.09.2019
On 09/06/2019 we met up in our garden for the last time this summer season to enjoy the afternoon together with a barbecue.
The autumn weather started on schedule at the beginning of September and so we had to cope with a few drops of rain this time. Depite this, our barbeuce expert Manuel just had time to prepare a delicious meal for us before the rain started. It was a very pleasant afternoon and we toasted what had been a busy working week and the end of the summer with a cosy get-together.
As we moved from Grinzing to the Sonnwendviertel in September last year, this was a good occasion to celebrate our first year at the Bloch-Bauer-Promenade. It's hard to believe that a year has passed by so quickly. We are more than happy in our new location and have already built up a lot of happy memories here. We have spent many of them in our new garden, especially thanks to all the barbecue afternoons we have spent together this year.
A big thank you to our barbeuce expert Manuel Wachter and to all of the other helpers who got involved to make the pleasant barbecue afternoons possible for us in 2019.