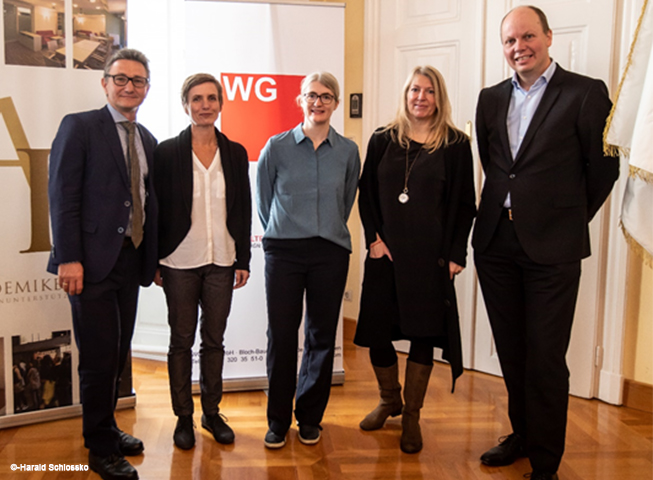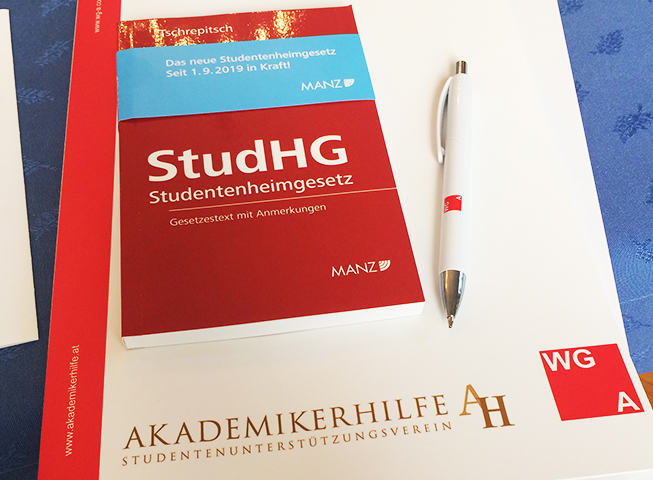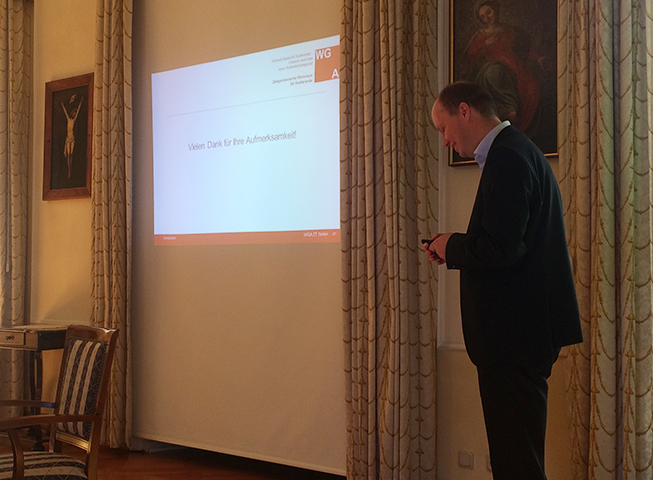 Symposium on student residences 08.10.2019
On 8th October 2019, Akademikerhilfe, the largest provider of student residences, and WGA ZT GmbH, the largest architecture firm involved in building halls of residence in Austria, hosted a symposium on the subject of "Wohn(t)räume für Studierende" ("dreamful space for students to live") at the premises of the Teutonic Order in Singerstrasse in Vienna. The discussion on various aspects of student accommodation was attended by experts from the fields of university rectors and professors, the student body, high-ranking officials from the Ministry of Science, the banking sector, architects and the operators of the residences. While the Institute for Building History and Research at the TU Vienna presented years of research work and field studies, the relevant federal ministry gave a presentation on the origin of and innovations in the amendment to the Law on Student Residences. The WGA presented an overview of worldwide trends in the construction of student halls and conclusions about Austria based on practical examples. Akademikerhilfe surprised everyone with a strategic market survey that included all of the relevant stakeholders in the market and then presented a model for calculating places in student residences. The general opinion of the participants was that there is a place for both non-profit and commercial operators of residences in Austria.  However, the same rules must apply to all of them. This has been achieved to a large extent with the amendment of the Law on Student Residences. The strong growth in the top price segment was discussed critically, as the total number of students in Austria is not growing. New customers can only be gained by displacing other forms of housing. It was interesting to note that housing units for student residences are evolving more and more worldwide. Despite cultural differences, there is an increasing standardisation in terms of both size and furnishings. Those present also agreed that the key to a successful and functioning residence lies in the clever balance between individual rooms and communal areas. In addition to the residential units with associated sanitary and cooking areas, there is a need for shared areas that should fulfil various functions, from party rooms to gyms, music practice rooms and above all shared learning and communication rooms. The pricing and the social benefits were intensively analysed against the background of the suspension of the investment subsidy for student residences. Practical examples were used to demonstrate the connection between investment subsidies and low prices for student dormitories. The burden of cost for students and their parents is mainly driven by housing costs. It was made clear that non-profit student dormitories are still the only way to make it possible for children to go to university, especially for low-income groups from the federal states.
Due to the great demand, a follow-up symposium is already being planned. You can register and obtain further information at info@wg-a.com.