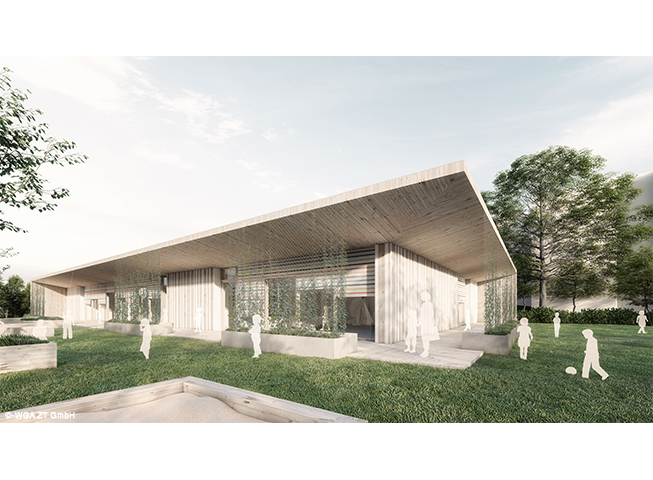 Won! Kindergarten Schwadorf 07.10.2019
Our design for the Schwadorf Kindergarten has won the architectural competition and the plan is now to complete this quickly. The new kindergarten has been specifically designed to meet the needs of its small (and large ;-)) residents. The new building combines all of the requirements in terms of its design, functionality, technology and economic performance into a harmonious overall ensemble. We are pleased to plan and implement another building that meets our demand for sustainable and ecological construction and sets standards for the future!
We are looking forward to the implementation phase!