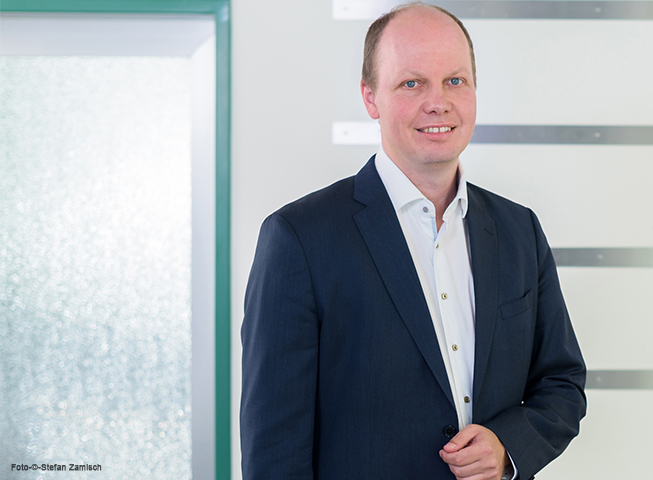 Today we have prepared 10 questions for Harald Oissner, our Managing Director:
1. Everyone has dreams of what he/she wants to become as a toddler? What was your dream/wish or when did you decide to become an architect and why?
I already wanted to become an architect when I was 7 years old. My father was a craftsman and I visited building sites with him a lot when I was younger. As a child I found this really fascinating and it led me to this choice of career.
2. Is there a project that has a specific meaning for you or of which you are particularly proud of?
I am particularly proud of the Campus Messestrasse project. There were various issues that needed to be solved that went far beyond the remit of an architect or overall planner. Working together as a team, we completed this project very well, although there were a lot of people involved who needed to be coordinated. A project that has three clients and is arranged in different permutations can be regarded as really complex. And what's more, we have succeeded in establishing friendly relationships with many of these parties.
3. Do you have a city that you are inspired by or where you like to spend your time?
I work a lot, so it's also important to relax. I have lived in Bad Vöslau all my life. For me, this is the perfect retreat to regenerate and spend time with my wife and daughter. This is where I can find or develop new ideas or strategies for our group of companies.
4. The city of Vienna is growing and WGA ZT GmbH is actively involved in this development with several projects in the new districts. Which of the new districts appeals the most to you, as an architect, and for what reason?
The "Aspern Seestadt" is an urban development area with special ambitions that is known beyond the borders of Vienna and Austria. The overall project is being managed professionally and the general conditions for potential investors are transparent. There are clear guidelines for architectural qualities. This can also be seen from the consistently positive results. In any case, it is a project that I show to every one of our international visitors.
5. How would you describe the architecture industry today?
From my point of view, the Austrian architectural landscape is too fragmented. There are certainly historical reasons for this, but the framework conditions for architects have changed significantly in the last few years and decades. The fact that binding fee regulations no longer exist, all of the other changes in Europe and the large number of architects in Austria are certainly points that have affected the entire "industry" accordingly. I would welcome a merger of different architectural practitioners, because this could result in a larger and stronger group.
6. As of 2018, you are also actively involved with WGA Deutschland GmbH in the German real estate market. What do you think of the architecture and real estate sector in Austria compared to Germany? Are the trends and developments similar in the residential construction sector, for example, or do you see any significant differences here?
We have been working in Germany for many years. However, it was not until last year that I decided to set up my own legal body with my own office in Berlin. In principle, the construction and property industries are similarly structured in the residential construction sector, even if there are small differences in the details. These similarities also led me to establish this office in Germany.
7. You have been working in this profession for over 25 years. Over the years, however, the profession of architect has changed a lot. What do you see as the main difference between the past and the present?
As previously reported, this profession and the framework conditions for it have changed a great deal over the last 25 years. In addition to the points already mentioned, a major difference is that the "handshake quality" has decreased and correspondence has increased enormously. This is due to the increasingly scarce economic resources of everyone involve in projects.
8. If you were to give any advice to the young architecture students or graduates, what advice would you give?
I can only give young architecture students and young graduates the same advice: First of all, my advice is to complete your studies as quickly as possible, but also to gain work experience while you're still at university. I can only tell graduates that in this profession there is a certain phase of finding your feet once you have graduated that lasts about 2-3 years. Afterwards you should be able to answer the question for yourself, what one can do better than average in this profession and therefore what you would also like to do. The spectrum in the architectural profession is so broad that not everyone can do everything equally well, because our talents and preferences are different. It is very important and essential that there is at least one area where you have skills that are above average. In my humble opinion, this is the only way you can successfully shape your career in this profession.
9. Are there any job opportunities at WGA ZT GmbH for architects who have not yet completed their studies?
Yes, there are. Our managers and I are always interested in offering students the opportunity to work for us. This is also because we want to support interested young people with financial support.
10. If you should describe the WGA ZT GmbH with 3 words, what would that be?
WE DESIGN ARCHITECTURE