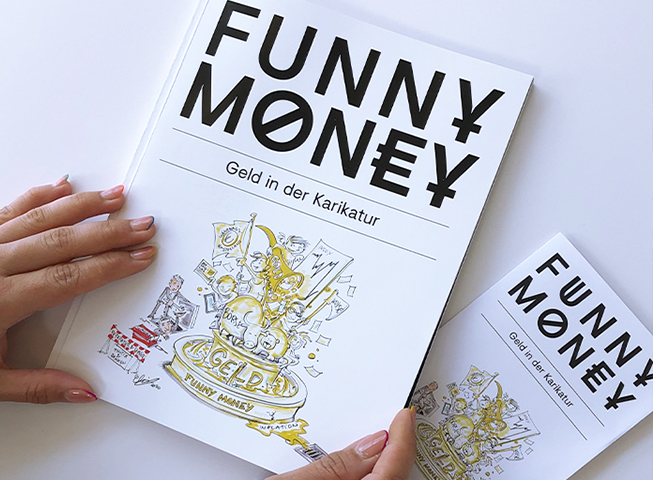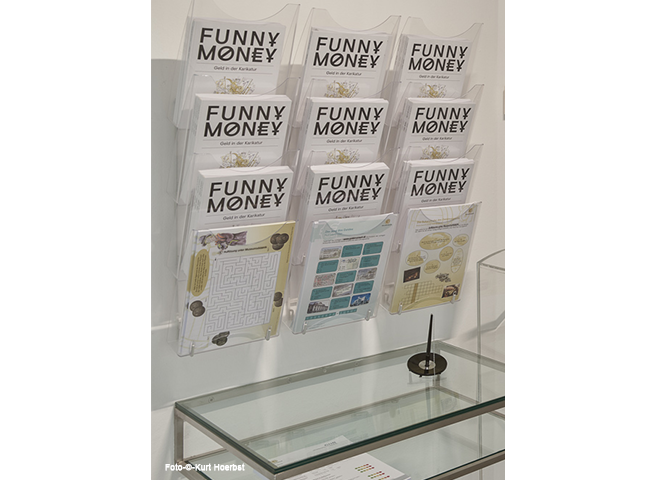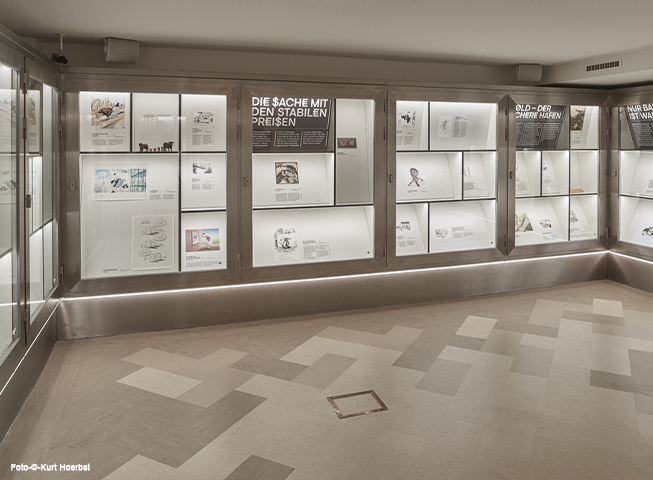 In cooperation with the company Holzer Kobler Architekturen GmbH, this year's special exhibition for the Oesterreichische Nationalbank entitled "FUNNY MONEY. Money in Caricature" was sketched and implemented. The interior was designed and the existing showcases of the Money Museum were rebuilt or respectively customized for the exhibition copies. In addition to the exhibition design, the accompanying catalog and brochure were also designed. The exhibition catalog offers a clear summary of the presented works as well as an explanation of the historical background and the different points of view of the artists who have worked on the following topics: money – currency – economy using caricatures.
Thanks to this catalog, the humorous views on the topic of money in the caricature will be captured even after the end of the exhibition and will be available for future review. The graphic designers 2xGoldstein and Erik Schöfer were responsible for the interesting reader-friendly graphic design of the catalog.
We hope that all visitors will enjoy the special exhibition at the Money Museum and that they will be able to reflect on these interesting topics thanks to the catalog.
Once again, we would like to thank all parties involved in the project for the excellent cooperation and we are already looking forward to more future joint projects.