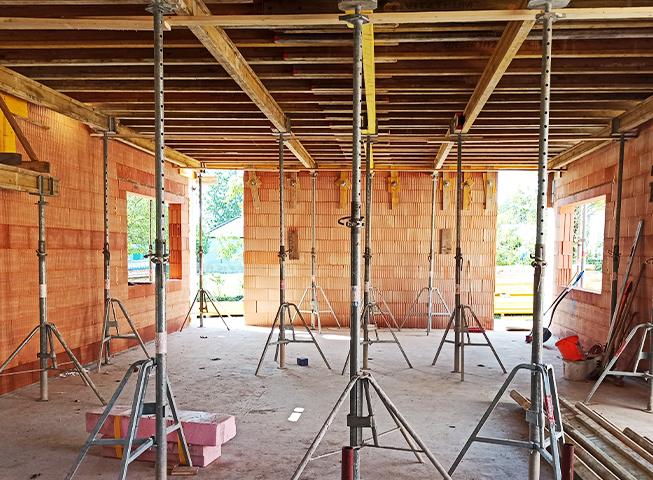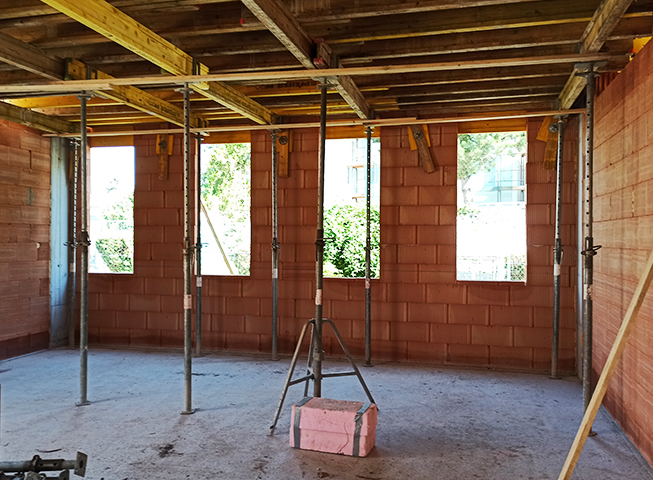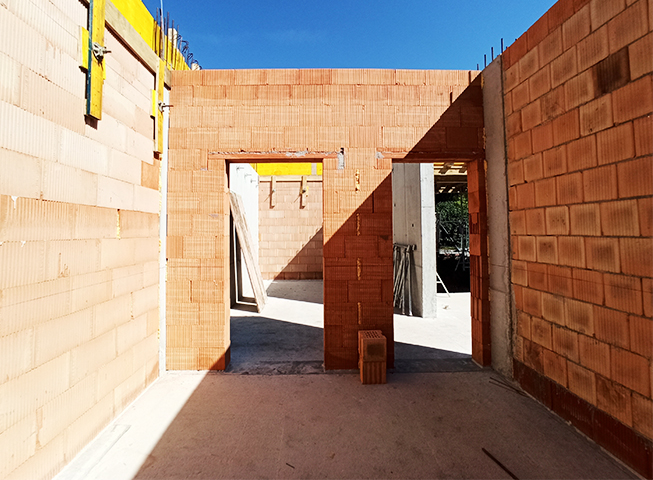 The construction work for the new kindergarten in Schwadorf is already in full swing. A lot has happened on the property since the ground-breaking ceremony at the beginning of July.
Following the excavation of the building pit, the floor slab as well as the concrete and brick walls have now been completed. An elevator pit and local reinforcements to the foundations have already been integrated in view of the possibility that a floor may be added at a later stage.
Soon the kindergarten will also have a roof over its head. At the moment the master builder is working on the formwork for the raw ceiling, including the cantilevered, sloping roofing of the terrace. This means that the rooms in the building can be clearly seen for the first time. Overall, the construction work is progressing well and according to plan!