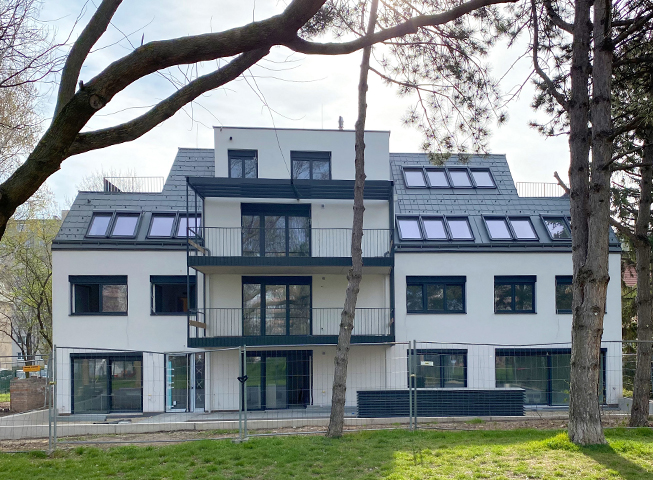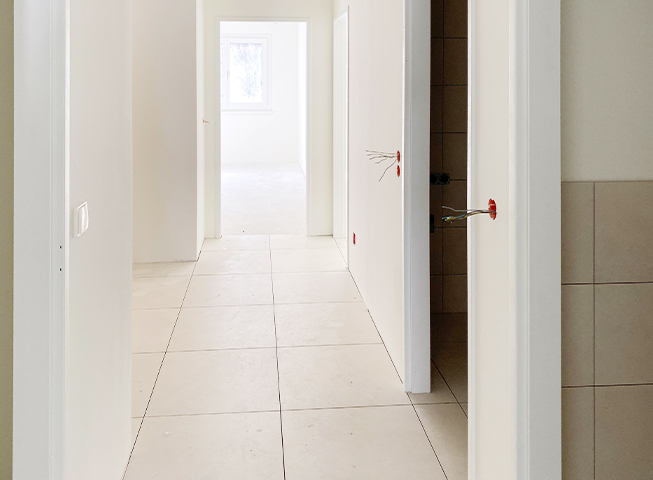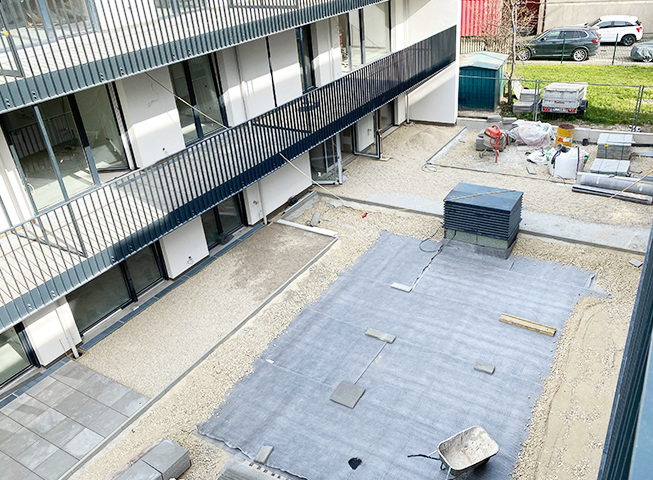 At Rugierstrasse 55, 1220 in Vienna, the new residential building with premium flats will soon be finished. We returned to the construction site and are able to report that some progress could be made.
In the heart of the building, the crane has now been removed, the hole in the ceiling that was left exposed for this purpose has been sealed and the roof structure located on top of it is being constructed. The outdoor work has already reached its final stage of preparation for the planting of the lawn, and inside, the surface work is currently progressing rapidly. While the last flats on floor two are still to be painted, the majority of the flats have already been tiled. Accordingly, the installation of the parquet flooring and the completion of the electrical and sanitary installations can be started now.
All in all, the project is right on schedule for the June construction deadline!