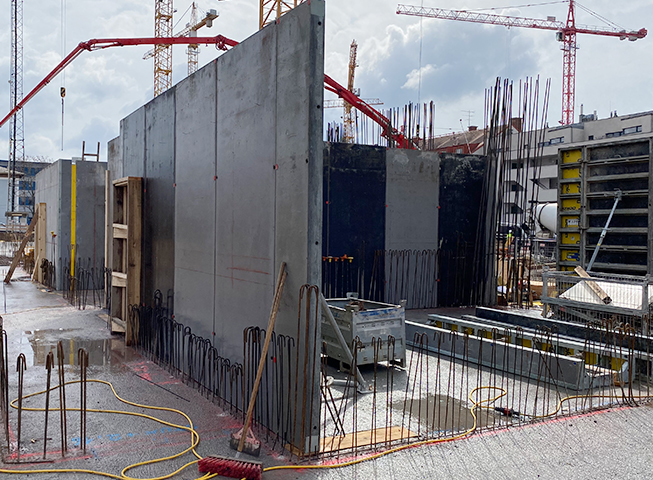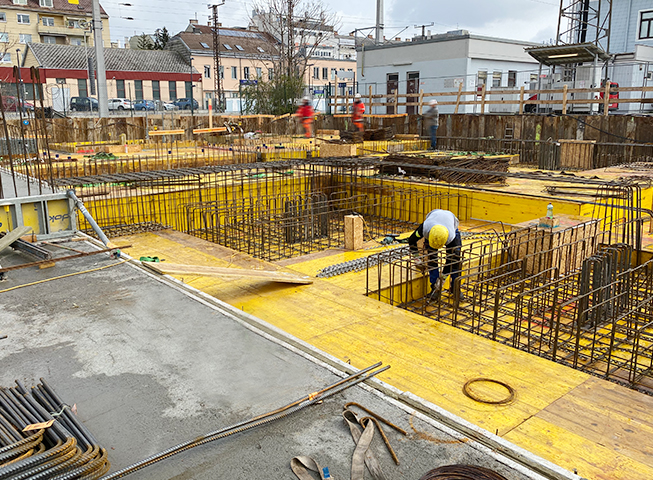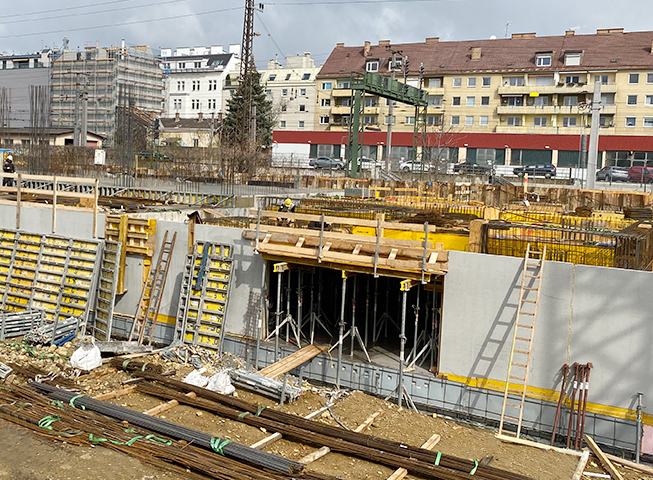 The construction site continues to move forward diligently. In the northern area of the property, the walls in the basement and the ceiling above have now been concreted.
The construction work has already progressed to the point where it is possible to inspect the rooms that were built and to experience the feeling of spaciousness in some areas. The concrete work and preparation for the construction of the walls on the ground floor are also progressing smoothly.
Soon, the digging work will also be started in the area of the Cumberlandstrasse, so that the southern part of the building can finally be completed as well.