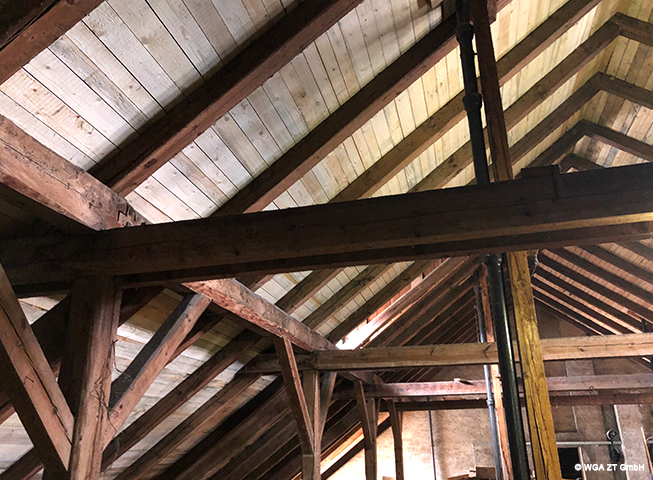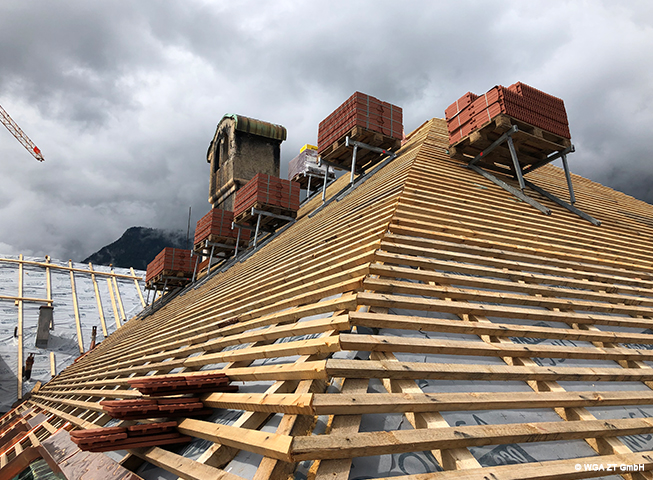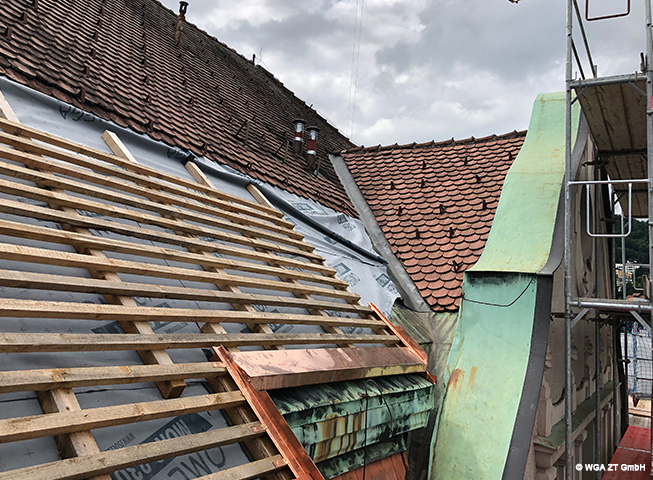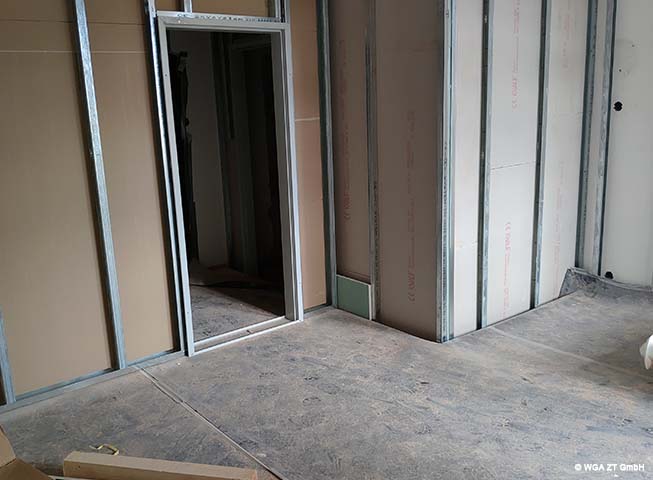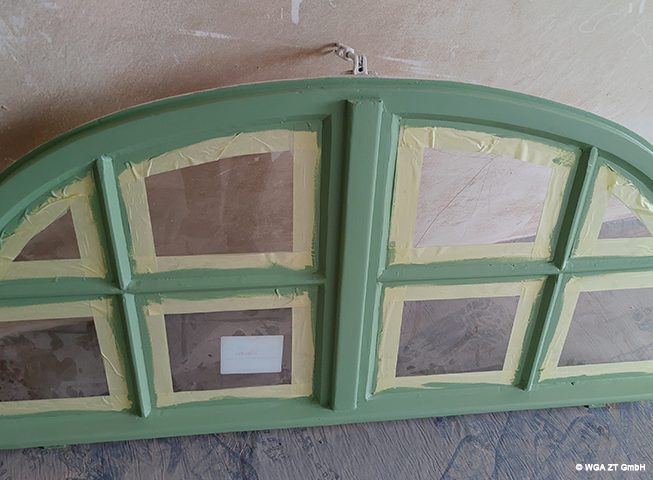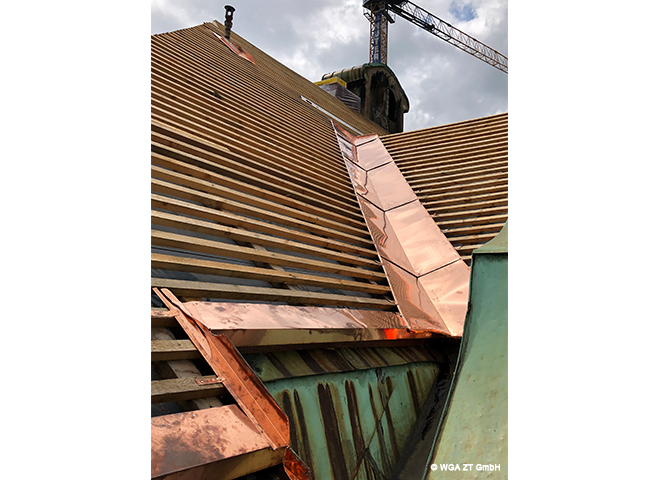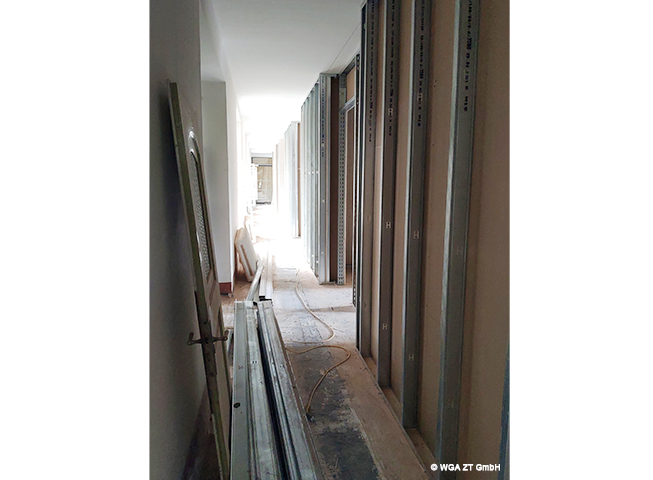 The construction work on the roof of the Canisianum is progressing well. The north wing is completely equipped and the carpenter is installing the underlay of the roof slopes section by section. The supplied roof tiles will be installed soon.
The window renovation is also in progress. The exterior window wing will be unhinged, renovated, and repainted before it is re-hinged. Afterward, the same procedure is carried out with the respective inner sash.
The drywaller is working diligently and the first pre-buildings in the hallway of the 2nd floor in the south wing are already in place. The bathroom walls of the corresponding room in this area have already been installed so that the electrical engineer and the plumber can start their work in the dorms.