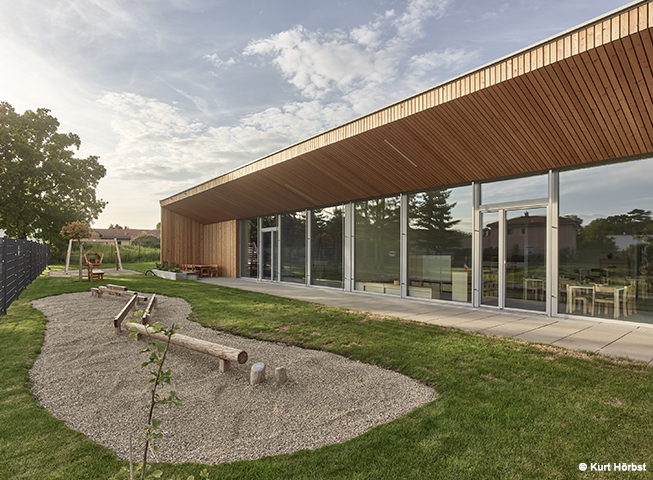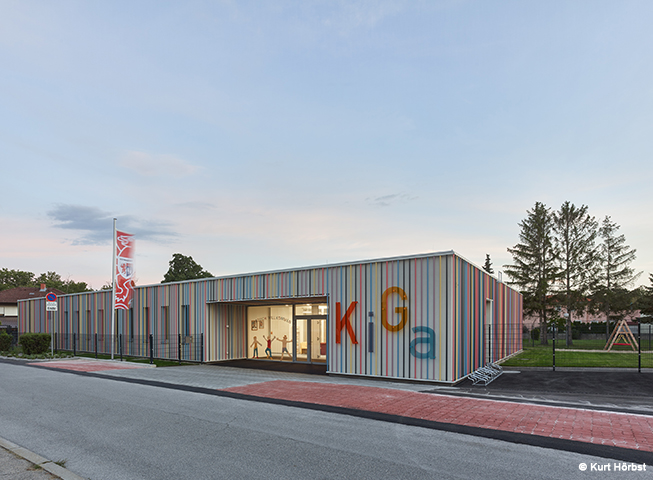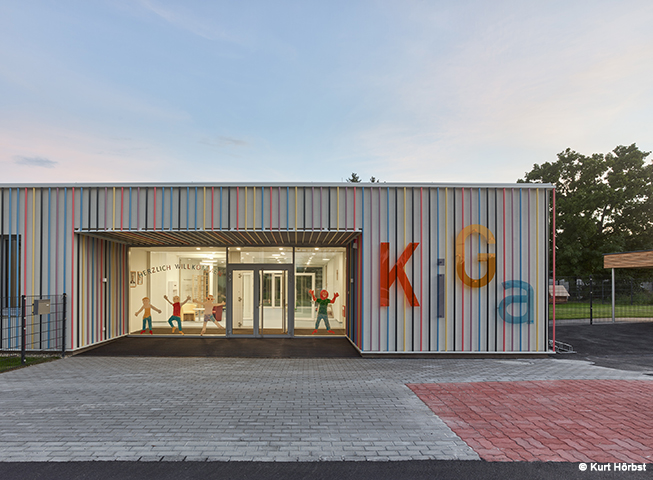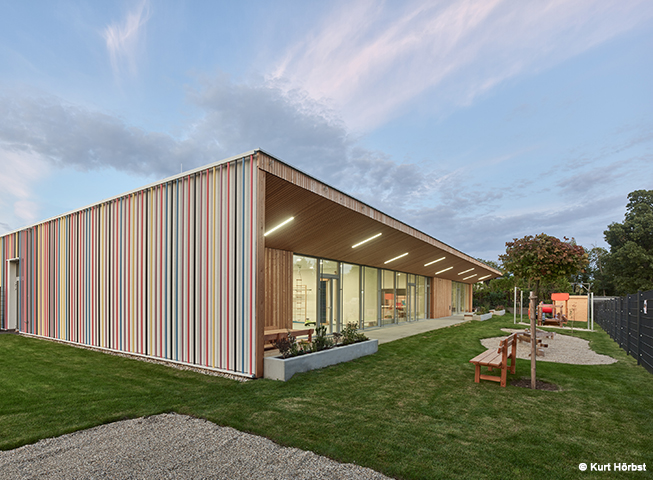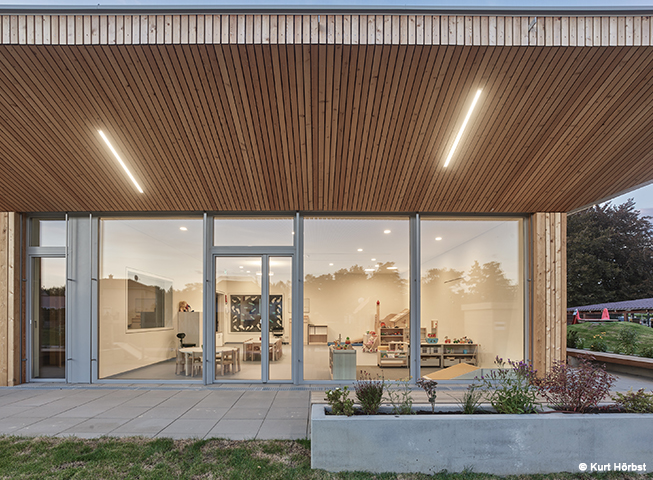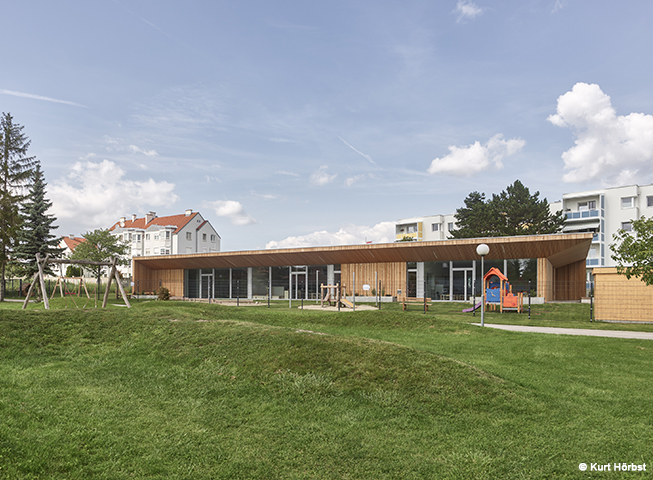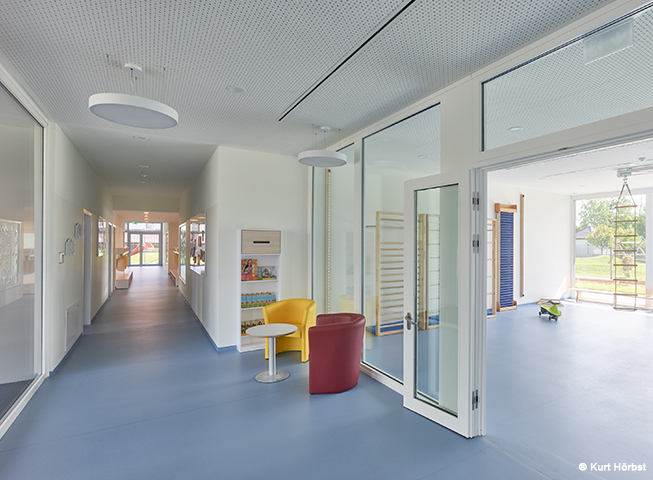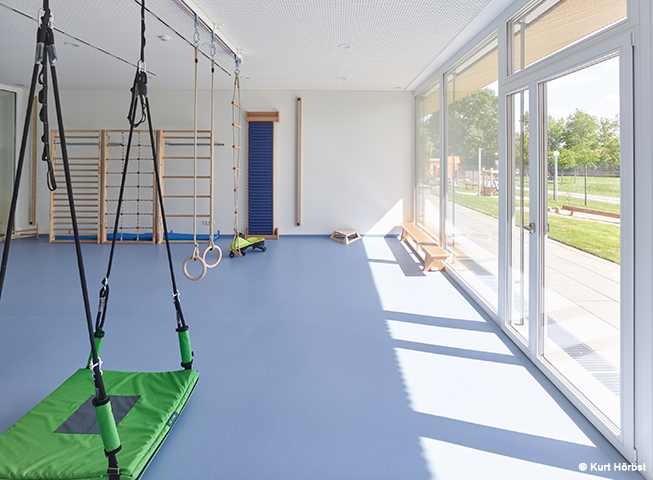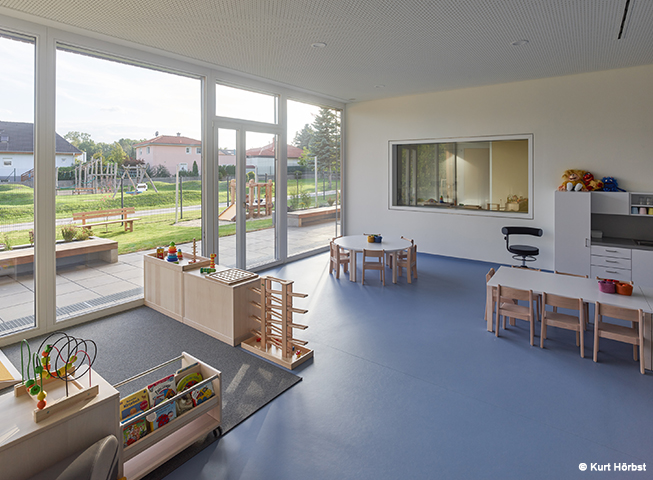 After only one year of construction time, the new kindergarten in Schwadorf was completed in the month of July 2021. The kindergarten, which is located adjacent to the primary school of the municipality of Schwadorf, is now a kind of educational center in the suburb of the municipality. Parents and children will benefit from the short distances within walking distance.
The building scores with its friendly, different architectural styles. On the street side, the kindergarten invites you into the building with a colourful aluminum façade, and towards the garden, the wooden façades show a warm, natural look. The group rooms and the exercise room are light-flooded through the generous window areas and allow direct access to the roofed terrace. In the garden, differently designed outdoor areas, as well as a fruit and snack garden, invite the young users.
In addition to the building's aesthetics, another convincing feature is its well-thought-out design, which was developed with a far-sighted view. If necessary, the kindergarten can easily be expanded horizontally by one more group. A floor extension can also be added, which provides the option of adding two additional group rooms and an exercise room to the building. All the necessary building services and static preparations were taken into account during the construction phase and were already incorporated.
We would like to thank all those involved in the project for the excellent cooperation and the successful result and look forward to further joint projects!